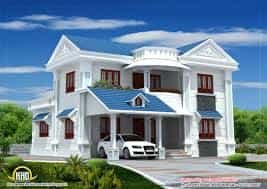 Auspicious Housewarming Dates 2018 | Griha Pravesh Dates 2018-2019. There are three most important thing for everyone in his / her life Food, Cloth, and House. After getting a service every person has first desired to buy a beautiful house. Really It is an important moment in anyone`s life when he buys dream house and stays in the new house. The person buys his house to live a happy life but sometimes it has been seen that when we start living in a new house, the native has to face trouble. If we want that the new house will give us happiness, honor, and success in life path then we will have to choose an auspicious time to enter the new house. If the native has not followed auspicious time it may bring inauspicious result like health, theft, obstacle in work and family dispute issues as well. So that we should choose an auspicious time to enter the new house.
Astrological Combination to Enter New House
Auspicious Lunar Months
Vaisakha, Jyeshta, Ashadh( about till 15th of July)   Magha and Phalguna, Kartika and Margasira ( Medium auspicious)
Auspicious Days
 Monday, Wednesday, Thursday, Friday, and Saturday are auspicious days to enter new house.
Auspicious Lunar Dates
 2nd, 3rd, 5th, 7th, 10th, 11th, and 13th are the best dates of the bright half (Shukla Paksha) 
1st, 6th, and 15th dates are also considerable.
Auspicious dates on the base of Main Gate direction
| | | | | |
| --- | --- | --- | --- | --- |
| Main Gate Direction | East | West | North | South |
| Auspicious Dates | 5,10,15 | 2,7,12 | 3,8,13 | 1,6,11 |
Auspicious Constellations
Ashvini, Rohini, Mrigasira, Punarvau, Pushya, Hasta, Chitra  Swati, Anuradha Uttara Falgun, Uttara Ashadha, Uttara Bhadrapada, Shravan, Dhanishtha, Shatvti, and Revti are auspicious Nakshatra to enter new house.
Auspicious Ascendant
Fixed ascendant (Taurus, Leo, Scorpio and Aquarius) are only auspicious.
Dual ascendant (Gemini, Virgo, sagittrius and Pisces) are also considerable.  
Inauspicious time
Rahu Kalam ( Time)  is very inauspicious for any auspicious work so avoid this time to enter into the new or old house.
Rahu Kalam 
| | |
| --- | --- |
| Days | Rahu Time |
| Monday | 7:30 to 9 AM |
| Tuesday | 15 to 16:30 PM |
| Wednesday | 12 to 13:30 PM |
| Thursday | 13:30 to 15:00 |
| Friday | 10:30 to 12 PM |
| Saturday | 9:00 to 10:30 PM |
| Sunday | 16:30 to 18:00 PM |
Moon
Moon is the significator of Mind so that it is very important for any auspicious work. If the Moon transit is located in the 6th, 8th or 12th houses of the native horoscope then at that time you should not enter the new house.
Important Tips for New House Entry
Select a Very auspicious day and time through good Astrologer or Pandit.
House entrance worship should be done only by a learned pundit
Ganesh Puja, Navagra Puja, Satyanarayan Katha and cow puja must be worshiped.
The Vastu Purusha and other deities must be worshipped.
While entering the new house, always put your right foot first.
House must be completed, thoroughly clean and well decorated.
Rangoli should be made at the main door.
You should also serve food to the priests, family, and friends, who are invited on this day.
After entering the new house the owner of the house must be stay at least 43 days.
Ghee lamp must be burnt every day in the house for 43 days.
Auspicious Date Month Days and Nakshatra for 2018-19
April 2018
February 2018
| | | |
| --- | --- | --- |
| 05/02/2018 | Monday | Hasti/Chitra |
| 07/02/2018 | Wednesday | Swati |
| 16/02/2018 | Friday | Satbhisha |
| 17/02/2018 | Saturday | Satbhisha |
| 21/02/2018 | wednesday | Aswani |
March 2018
| | | |
| --- | --- | --- |
| 03/03/2018 | Saturday | U. Phalguni |
| 08/03/2018 | Thursday | Anuradha |
| 12/03/2018 | Monday | U. Ashadha |
April 2018
| | | |
| --- | --- | --- |
| Date | Day | Nakshatra |
| 20/04/2018 | Friday | Mrigshira |
| 23/04/2018 | Monday | Pushy |
| 27/04/2018 | Friday | U.Phalgun |
| 28/04/2018 | Saturday | Hasti |
| 30/04/2018 | Monday | Swati |
May 2018
| | | |
| --- | --- | --- |
| 02/05/2018 | Mercury |  Anuradha |
| 10/05/2018 | Thursday | Shadbhisha |
| 12/05/2018 | Saturday | U. Ashadha |
June 2018
| | | |
| --- | --- | --- |
| Date | Day | Nakshatra |
| 12/06/2018 | Tuesday | Kritika |
| 22/06/2018 | Friday | Chitra |
| 23/06/2018 | Saturday | Swati |
| 25/06/2018 | Monday | Anuradha |
July 2018
| | | |
| --- | --- | --- |
| Date | Day | Nakshatra |
| 05/07/2018 | Thursday | U.Bhadrapad |
| 06/07/2018 | Friday | Revti |